Sutton Shakers Meet-up Group in May
Jackie Farrell who leads the Sutton Shakers reflects on their May meetup
The group met on Friday 20th May at Holiday Inn, Sutton, Greater London with 14 attendees. Apologies from 6 who were unable to attend.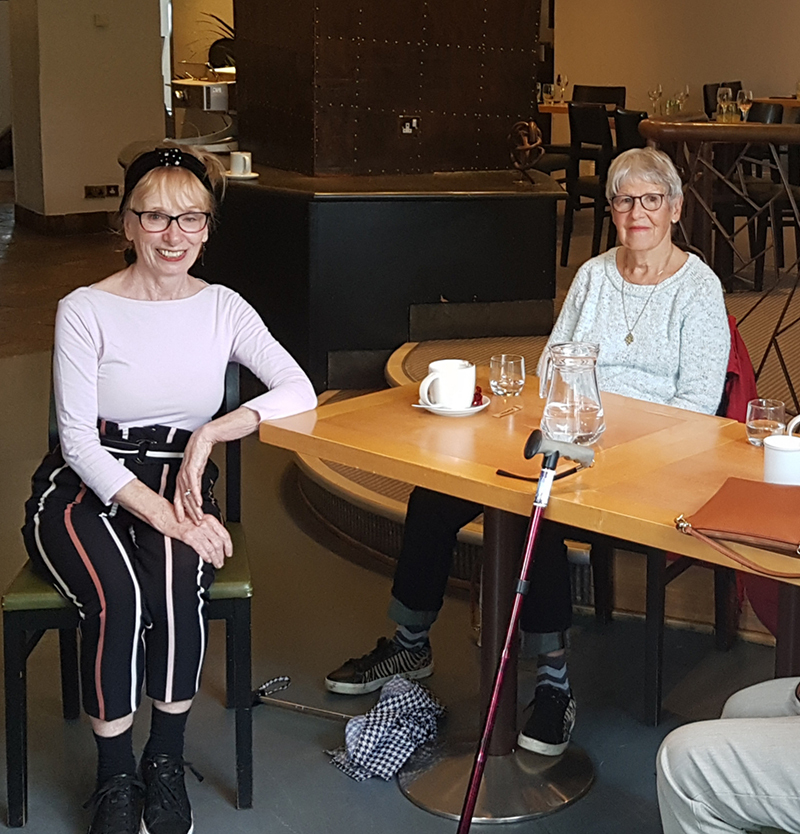 Jackie with Pamela who had DBS
We were delighted to hear from our member Pamela who underwent Deep Brain Stimulation surgery in March. On 17th May Pamela had her DBS system switched on. She showed us how steady her hands are now and is really happy with the result.

Jackie Farrell, Sutton Shakers Group Leader and NTF Support Groups Coordinator
Andy, our member who had Guided Focused Ultrasound in March was on holiday but had this message for the group: "My tremor is still as near 100% perfect, I can fill out the forms we need without asking Janet, I can carry full drinks and cut up food easily. I'm still having to remember to use my left hand rather than the right when I can".
The meetup was very informative with other members sharing their experiences including filling in forms such as PIP.
All agreed that support groups give people the opportunity to learn about their conditions, chat to people with similar problems, compare notes and pass on helpful hints and tips in a welcoming environment. They are not only about supporting one another, but also about having fun and making new friends.
Next Sutton Shakers will at the Holiday Inn, SM1 2RF, 10.45am 1st July.
Jackie Farrell
NTF Support Groups Coordinator
This email address is being protected from spambots. You need JavaScript enabled to view it.
Further reading