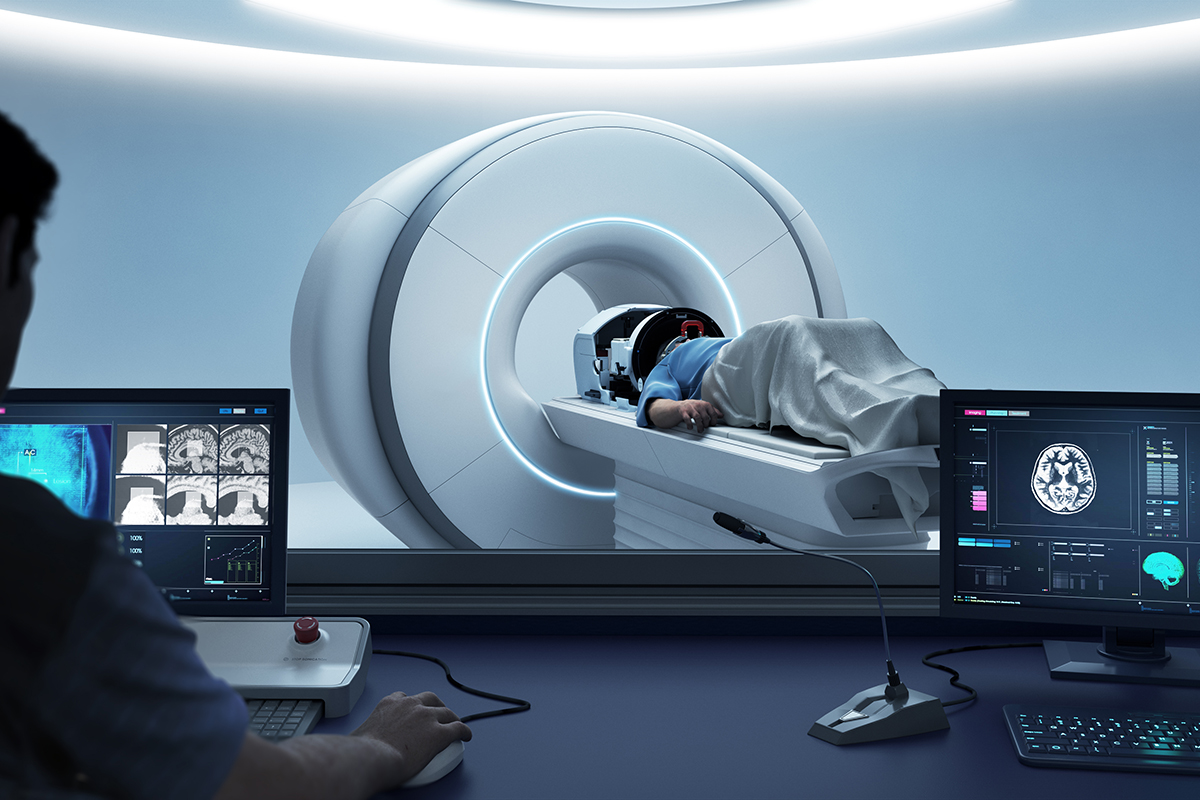 Focused Ultrasound
MRgFUS, or Magnetic Resonance-guided Focused UltraSound, is an incisionless procedure for the treatment of Essential Tremor
MRgFUS, or Magnetic Resonance-guided Focused UltraSound, is a safe, cost effective and incisionless procedure for the treatment of essential tremor. Trials have been shown to deliver similar patient outcomes to Deep Brain Stimulation (DBS), often in an outpatient setting, and NHS England has now determined that this should also be available as an NHS service.
The treatment combines two technologies – high intensity focused ultrasound (FUS), that is guided by Magnetic Resonance (MR) Imaging. High intensity focused ultrasound is used to destroy one or two small areas of tissue in the brain which are responsible for the tremor. The treatment takes approximately 4 hours and many patients can experience an immediate reduction in their tremor, however, their ability to regain skills such as writing, picking up a cup, using cutlery, doing up buttons and zips, using a phone or computer may take longer to recover. Since April this year (2021) MRgFUS is available on the NHS in England for the treatment of people with essential tremor, having received a positive guidance from NICE in June 2018.
Professor Wladyslaw Gedroyc, consultant Radiologist at St. Mary's Hospital, Imperial College NHS trust describes MRgFUS, how it works, who it is for, the key benefits and the considerations of treatment
Downloads
#ActionOnET
#ActionOnET is the leading UK campaign for Focused Ultrasound (MRgFUS) technology on the NHS for the treatment of essential tremor.