An Introduction to the Patrons & Trustees
Lord Julian Fellowes
Honorary President of the National Tremor Foundation
Professor Leslie J Findley
Chairman of the Board of Trustees, National Tremor Foundation
Kevin Harfoot
Lord Fellowes is world renowned for creating the hugely successful and critically acclaimed period drama Downton Abbey, which is available to a global TV audience, and in a recent newspaper interview, he revealed that he lives with Essential Tremor.
Lord Fellowes was born in Cairo, Egypt. He was educated in Britain before moving to Los Angeles in 1981 returning to the UK in 1991. He is well known as an actor, novelist, screenwriter and film director and his career spans over 40 years.
Lord Fellowes has been a member of the House of Lords since January 2011. He is also Chairman and patron of several UK charities.
I was the senior neurologist (now retired) at the Essex Neurosciences Unit, Queen's Hospital, Romford, Essex and Professor of Health Sciences (Neurology) at London University South Bank. My clinical and research interests included movement disorders and fatigue syndromes. In the 1990's I was on the Board of Trustees of the Parkinson's Disease Society (now Parkinson UK), and was Chairman 1994-1997.
During the late 1970s and 80s, my major research interest was essential tremor (ET) in terms of measurement, analysis and pharmacology, which I carried out at the National Hospital, Queen Square. During the 1980s and 90s I collaborated with the late Professor Bill Koller from Chicago, and subsequently Kansas City, USA; we both had the idea that there should be an international charity for tremor (in fact, I think I suggested it first!). Bill Koller founded the International Tremor Foundation in the US, and the National Tremor Foundation UK was a subsidiary. It soon became apparent that there were many advantages for having an independent national foundation in the UK, and in 1994 the National Tremor Foundation (UK) was founded. Our ambition was to provide support, information, education and fund research into tremor disorders of all types.
I have been on the Board of Trustees, and one of the medical advisers since the charity was founded. I look on the Foundation as a growing "family". The Board of Trustees now is strong and united, as is our small, and very efficient, headquarters staff. Our plan is to develop and expand our website, publications and our communications and to facilitate the development of services to support those with tremors of all types.
I come from Nelson, a small village north of Cardiff in South Wales; married to Denise with two children and grandchildren. . I was diagnosed with Essential Tremor in 1996 although I had had the symptoms for many years before that.
I have worked in accountancy for over 25 years, for sole traders, small business and large corporations and outside working hours, my hobbies centre on sport. I am a keen football fan and interested in most sports.
We have met many challenges in the years I have been involved & come through them embracing the changes they have brought.
I am sure we will continue to move forward, having witnessed many positive responses that our website & social media has brought in the past few years. There is increasing information now available on all types of tremor & in the public domain via our website. I am excited by what we could achieve in the years ahead in regard to raising awareness and helping fund cutting edge research.
Our financial support is the cornerstone of our development & we are always very grateful for all the donations we receive and the support given.
I joined the National Tremor Foundation board of trustees as Treasurer in February 2006, having been a member since 2004. In 2017 I was very honoured to be asked to be become chairman of the organisation. It was a role I was both proud and privileged to accept and look forward to the challenges that lie ahead
Dr Peter Bain MBBS MA MD FRCP
Board of Trustees, National Tremor Foundation & Clinical Adviser
Kitty Reilly
Board of Trustees, National Tremor Foundation & Children's Liaison Officer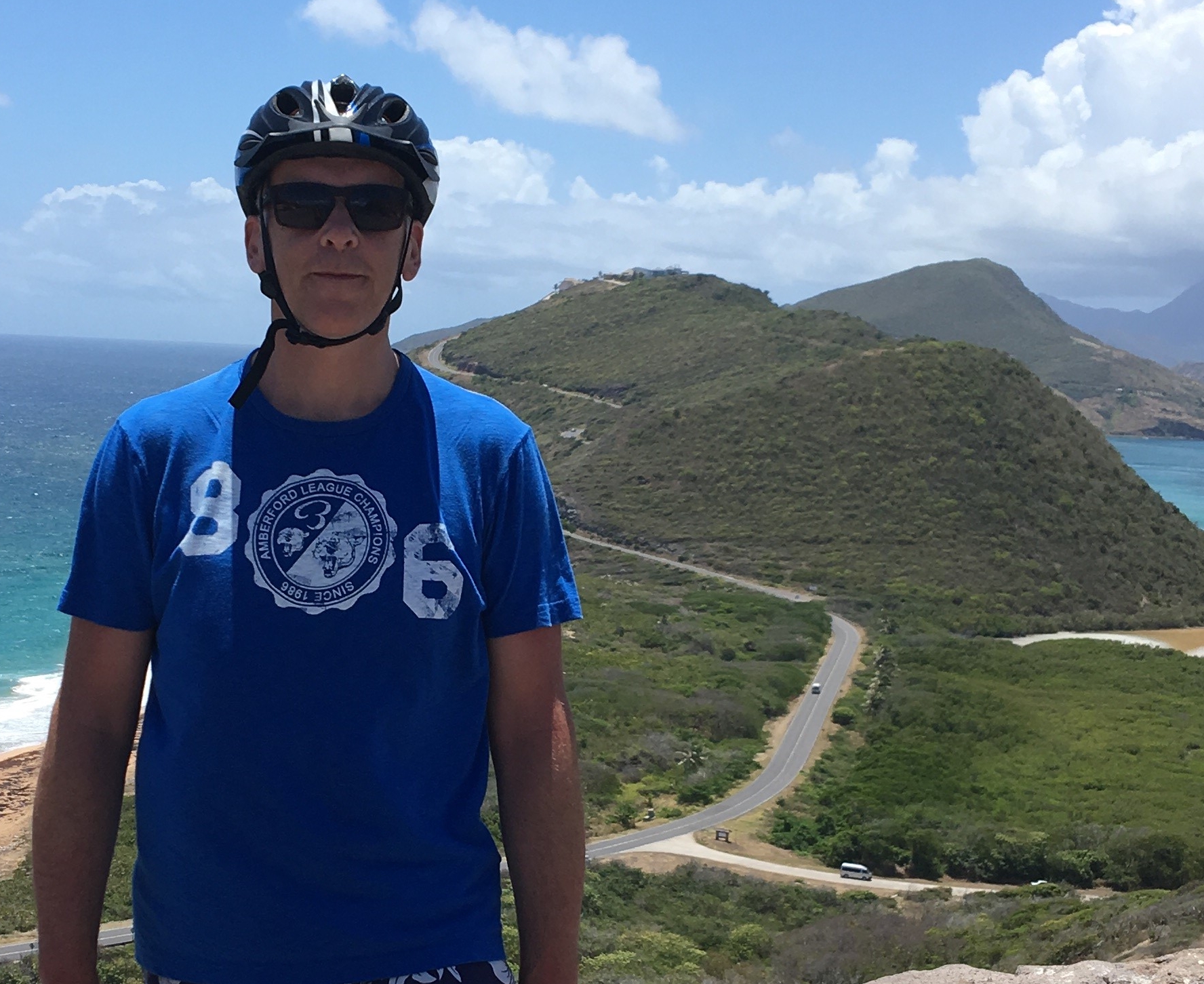 Jeff Kilner
Board of Trustees, National Tremor Foundation
I am currently a Reader & Honorary Consultant in clinical Neurology, within the Division of Neurosciences at Imperial College London & Charing Cross Hospital.
I am a fellow of the Royal College of Physicians (London) and the Royal Society of Medicine and a member of the Association of British Neurologists, Movement Disorder Society, British Society of Rehabilitation Medicine and the Parkinson's Disease Society.
I am an international authority on tremor, Parkinson's disease, other movement disorders and deep brain stimulation having authored 102 peer reviewed papers, reviews and editorials, 3 books and 13 book chapters. I have made over 100 congress presentations as an invited speaker at many national and international congresses including the European Congress of Neurology, World Congress of Neurology and World Congress of Parkinson's Disease and Movement Disorders.
I am a trustee to the National Tremor Foundation having co-founded the charity with Professor Leslie Findley, to facilitate knowledge of tremors, research into tremor and the care of people living with tremors. My sincere hope is that over the next few years the National Tremor Foundation will grow to become a strong and positive force in the lives of people with tremor.
Currently I work as a Senior Radiographer and Designated Named Professional for Adults and Children at Barlborough NHS Treatment Centre. In this capacity I take a lead role supporting the delivery of the Prevent Duty as well as supporting the implementation and providing training on the Mental Capacity Act and Deprivation of Liberty Safeguards. In addition I am studying a MSc in Advanced Safeguarding Practice, with the aim of carrying out research to promote the inclusion of Allied Health Professionals in safeguarding lead roles.
After my son was diagnosed with essential tremor, I made contact with Professor Findley at NTF and as a result I was asked to be the Children's Liaison Officer in September 2016. In April 2017 I was asked to become a Trustee of the charity with my primary focus being ET in Children.
I see one of my roles with the NTF allowing me to develop a support network for children, parents and professionals. This will allow them to access support and advice from likeminded people. I am also extremely passionate about the need to aise awareness and education around essential tremor, particularly in children. I would like to do this by working with schools and health for a collaborative approach to better support our children with essential tremor.
If any issues related to tremor and children, Kitty can be contacted on kitty@tremor.org.uk
I come from a small village in South Yorkshire on the edge of the Peak District. I was diagnosed with essential tremor in my teenage years and am aware that I had it in my childhood. Although aware of my tremor at an early age, it has only been in recent years that I have understood the impact of this condition on myself and others.
My career has been within primary education where I have worked for many years as a primary school teacher, educational consultant, deputy head and later, a Headteacher. Within these roles I always extended my support for children with special educational needs and inclusion.
Outside of my work I have interests in art and travel although my main area of interest is gardening and horticulture. I have a keen interest in gardens, visiting many UK gardens of interest and taking elements into my own plot.
I have been active with the National Tremor Foundation for a few years and officially joined as a trustee in April 2022 where my primary focus is supporting volunteers. I am very keen to develop the understanding of essential tremor through raising awareness, online support and engagement with our ET community.