David writes poetry to raise funds for the NTF
Support group attendee David shares his experience of fundraising for the National Tremor Foundation by writing poetry.
"Hello, my name is David Murdoch and I have essential tremor.
"Last spring the National Tremor Foundation (NTF) came up with the idea of making a Platinum Pledge. The idea behind the Platinum Pledge was to do 70 things one would enjoy doing personally, while at the same time helping increase awareness of essential and orthostatic tremors; and raise funds for the NTF. Why 70? Because last year was Her Majesty Queen Elizabeth II's Platinum Jubilee of 70 years of service to the nation.

Poet David Murdoch
"Some NTF supporters were being sponsored running 70 laps, or swimming 70 lengths of their swimming pool, Jackie Farrell was doing 70 rounds of her garden spiral ending with a yoga pose on one leg! However, as I have mobility issues following strokes in my 50s I knew that I would be unable to copy those folk. What could I do to meet this challenge and raise awareness of the NTF?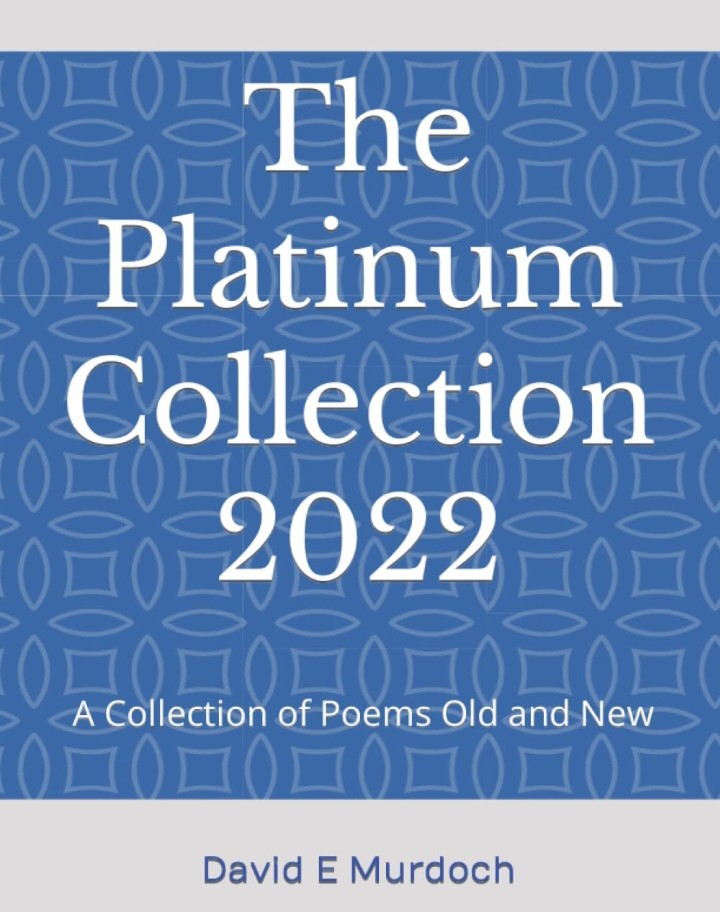 David's collection of poems "The Platinum Collection 2022"
"As a published poet I came up with the idea that the best way I could support this endeavour by the National Tremor Foundation would be by releasing a new book of 70 poems calling it "The Platinum Collection 2022".
"Now, it would certainly have been an enormous challenge for me to begin to draft 70 brand new poems! Instead, I selected some from each of my last four published poetry books and included several new unpublished poems as well and put the book on Amazon as an A4 sized paperback and as an e-book.

"I stated that whatever royalties I received back from Amazon Kindle Direct Publishing I would donate in full to the NTF towards their work of supporting people with tremor conditions.
"Let me tell you how it all turned out.
"Because of the way Amazon promotes e-books that can be downloaded and read on their Kindle devices, quite a few e-books were sold during the "reduced price sale" period --- not that I blame people in this present economic crisis wanting to get a bargain!
"Anyway the e-book royalties I received back were quite low considering the number sold.
"But as long as people bought the e-book I figured that (even if they didn't like my poems) the book informed them about the work of the National Tremor Foundation and had all of the NTF contact details inside it.
"I decided to give gift copies of the A4 paperback version to several of our friends - leaving it up to them if they wanted to donate anything towards the NTF. Several of them let me know that they sent in donations which pleased me.
"Of course I eventually received the royalties from Amazon for the paperback copies which had been purchased via the Amazon website.
"Because the title tied in with our now late Majesty's platinum jubilee, people are no longer purchasing it. Not that I mind, as I know from my previous poetry books, unknown poetry has a relatively short shelf life and is seldom worth the author paying for a 2nd print run. It is still on the Amazon website if anyone wants one, under my name David E Murdoch."

The NTF would like to thank David for his tremendous effort and continued support.


Are you interested in fundraising or are you a poet? Then get in touch.
Further reading